#1-1P (W) Stackable Plastic Tray
1-1P (W)_White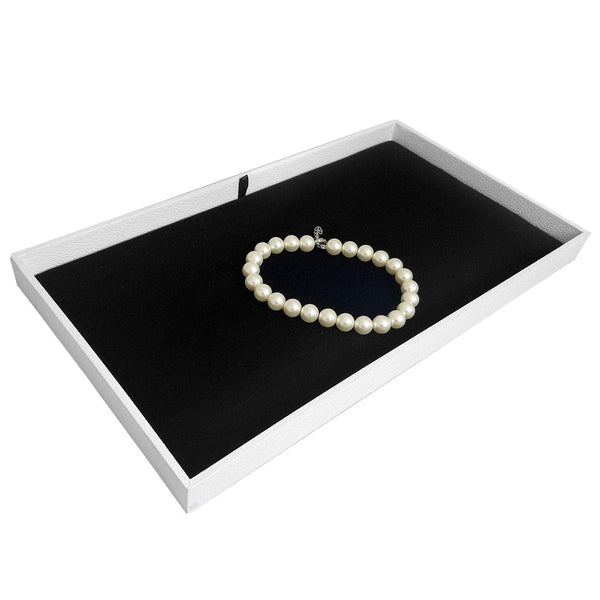 SKU: 1-1P (W)_White
Size: 14 3/4"W x 8 1/4"D x 1"H
Unit: Each
SKU: 1-1P (W)
This lightweight and convenient 1" high white plastic tray can fit full sized inserts or pads and has corner pegs underneath to allow for easy stacking.
STACKABLE PLASTIC TRAY -  Perfect for showcasing or keeping your valuable collections safe and organized. It's stackable, lightweight, and easy to store. Fits full sized inserts or pads.
MATERIAL – Made of plastic and has corner pegs.
SIZE - 14 3/4"W x 8 1/4"D x 1"H, Each
NOTE -Accessories are NOT included.