#COT1855 Mountable 25 Compartments Display Case w/ Mirrored Back
COT1855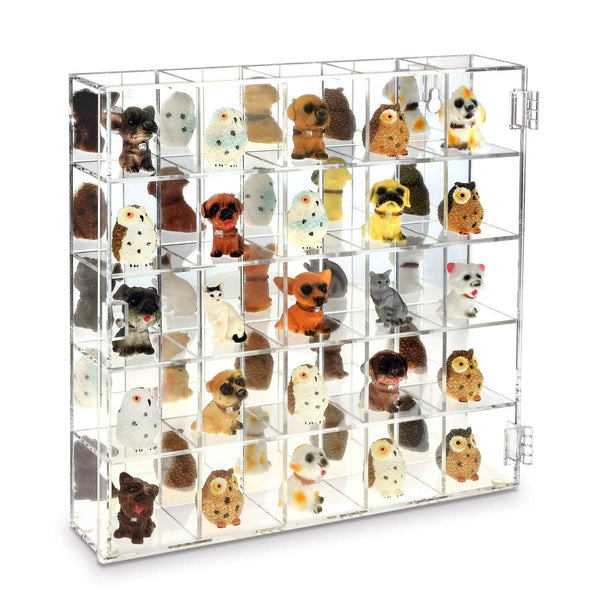 SKU: COT1855
Size: 10 1/2"W x 2"D x 10 1/2"H
Unit: Each
SKU: COT1855
Display Case
This crystal clear display case from Design can be placed in any room décor and is a great showcase for your collection. It looks simple yet beautiful, making it a perfect organizer to protect and show off different kinds of collectibles such as miniature figurines, shot glasses or toys in this high quality acrylic case. The provides you with 25 separate compartments and a door to shield your collectibles from dust and dirt. 2 holes on the upper back of the case allow you to hang it on the wall.
WALL RACK HOLDER - A clear and durable acrylic case 25 separate for displaying figurines, dolls, collections and so on.

MIRROR BACKED DISPLAY STAND - With 4 skid stoppers on the corners of the bottom makes the case stand steadily.

FEATURES - The door with magnet helps to keep your collection dust free.

DIMENSION & MATERIAL - Made of premium acrylic, overall10 1/2"W x 2"D x 10 1/2"H; each compartment: 1 7/8"W x 2"D x 1 7/8"H

Comes with 2 screws and 2 plastic expansion screws for wall installation; Accessories are NOT included.